Develop strength, flexibility and control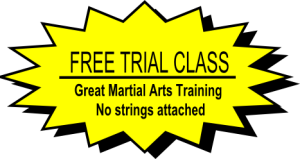 (email us or drop in during class times)
Martial Arts Classes specifically for Adults, serving all of San Diego

Full Potential Martial Arts offers well-rounded and authentic martial arts and self defense classes that are geared specifically for adults age 14 and over. These workouts are rooted in ancient fighting arts from China, Okinawa and Japan, such as the martial arts of Karate, Tai Chi and Kung Fu. Our lessons help students grow proficient in techniques, tactics and fighting strategies which are useful in real-world self defense situations and against multiple opponent. Our dojo (place of training) is conveniently located in the Carmel Valley neighborhood of San Diego, CA 92130. We serve students from all over San Diego County.
Holistic Approach
Similarly to Mixed Martial Arts (MMA) and Krav Maga, our martial arts lessons teach highly effective martial arts techniques for self defense, offering a well balanced mix of striking, grappling and ground fighting (e.g., Jiu Jitsu). Equally importantly, our martial arts trainings emphasize a holistic approach to mind-body development. As your body gets fit and strong, you will also develop a deep sense of calm, and a peaceful mind. It is those skills that are useful in everyday life at home and at work, just as they are in sticky situations in the street.
Experienced, Down-to-Earth Instructors
Our instructors mainly train in Shito-Ryu Karate and in Tai Chi in San Diego, throughout the United States, and abroad. They also draw from experience in the martial arts of Fujian White Crane Kung Fu, Aikido, Jiu Jitsu, Krav Maga and other mixed martial arts. They are committed to helping you achieve your full potential.
Fun and engaging trainings!
All skill levels offered — beginner to advanced
Convenient classes in our Carmel Valley dojo in San Diego, California, 92130